User Guide
How to make a YouTube playlist ?
Mar 8, 2022
3 min read
Parvathy Nair
I don't know about y'all, but when I think about videos, YouTube is the first thing that comes up in my mind. YouTube has been one of the biggest platforms for videos for about 2 decades now. It has about 1 billion monthly active users. Now moving on you the topic at hand, YouTube playlists and how to make a YouTube playlist. Before we get into it, let's give you a brief on what they are
What is a YouTube playlist?
No matter your interests, there is a 90% chance there's a YouTube playlist for it. A YouTube playlist is awfully close to a playlist you would make on Spotify or any other music platform. YouTube playlists are groups of videos that play in a predetermined order one after the other. Playlists are often made up of similar or related videos on a single topic, such as this collection of cat videos or same genre music videos and whatnot.
What is the use of a YouTube playlist?
A couple of reasons how YouTube playlists can be helpful to are They can be great for content curation and the creators, the more videos you have, the more, the longer their watching time and the more time they spend there.
Reviews and feedback could be made into a separate playlist to establish credibility. Since playlists appear differently than individual videos, making good playlists makes them easy to be discovered by audiences.
Now moving on to the steps, so let's get into it
How to make a YouTube playlist
Step 1. YouTube
The first step is to go login to your google account and then log in to YouTube.
Step 2. Video
Then proceed to go to the video you want to add to your YouTube playlist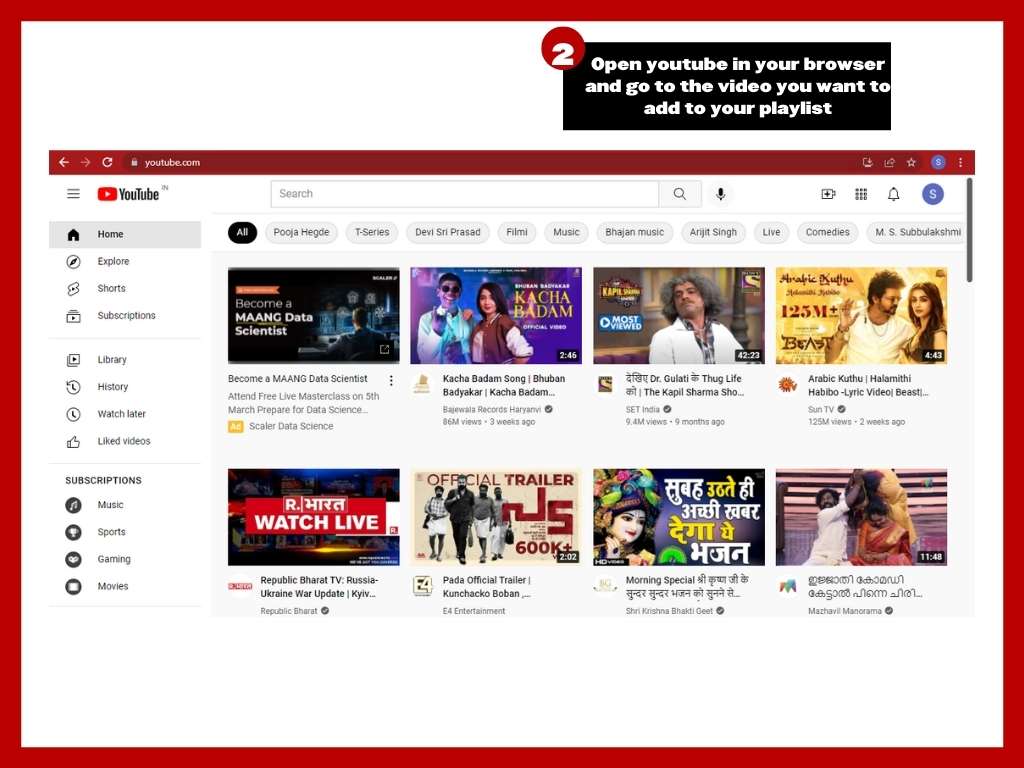 Step 3. Playlist
At the bottom right, you can see the save option to tap on it and then proceed to select a new playlist to create.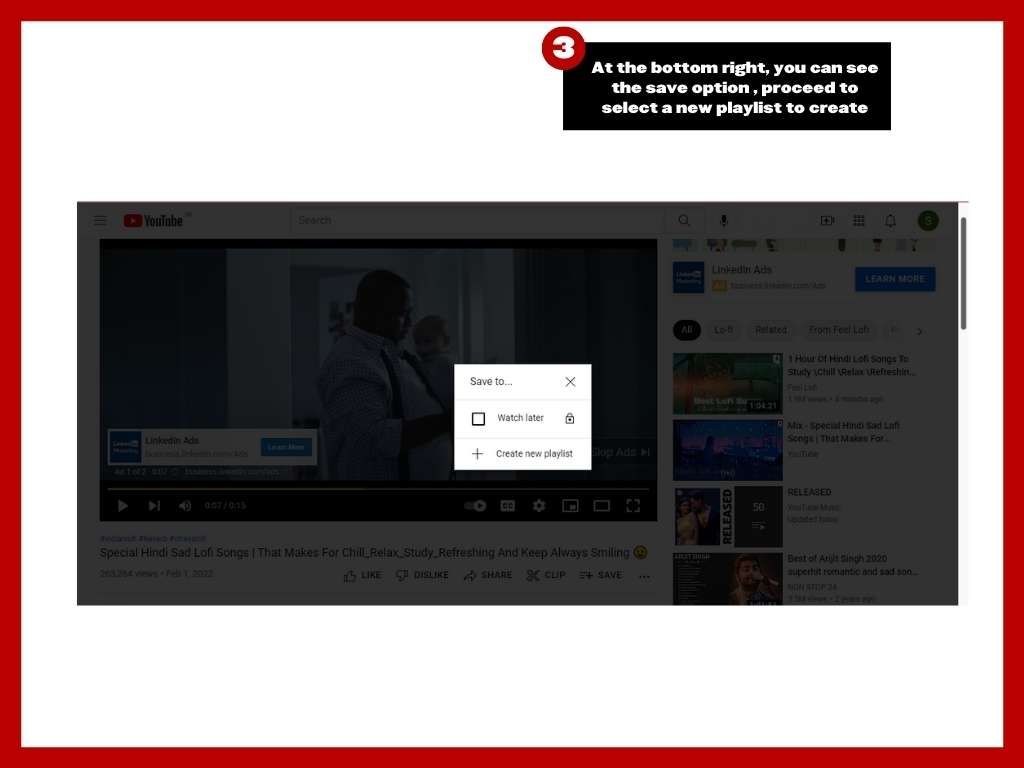 Step 4. Name
Name the YouTube playlist as you require and select the privacy setting whether you want it to be public or private.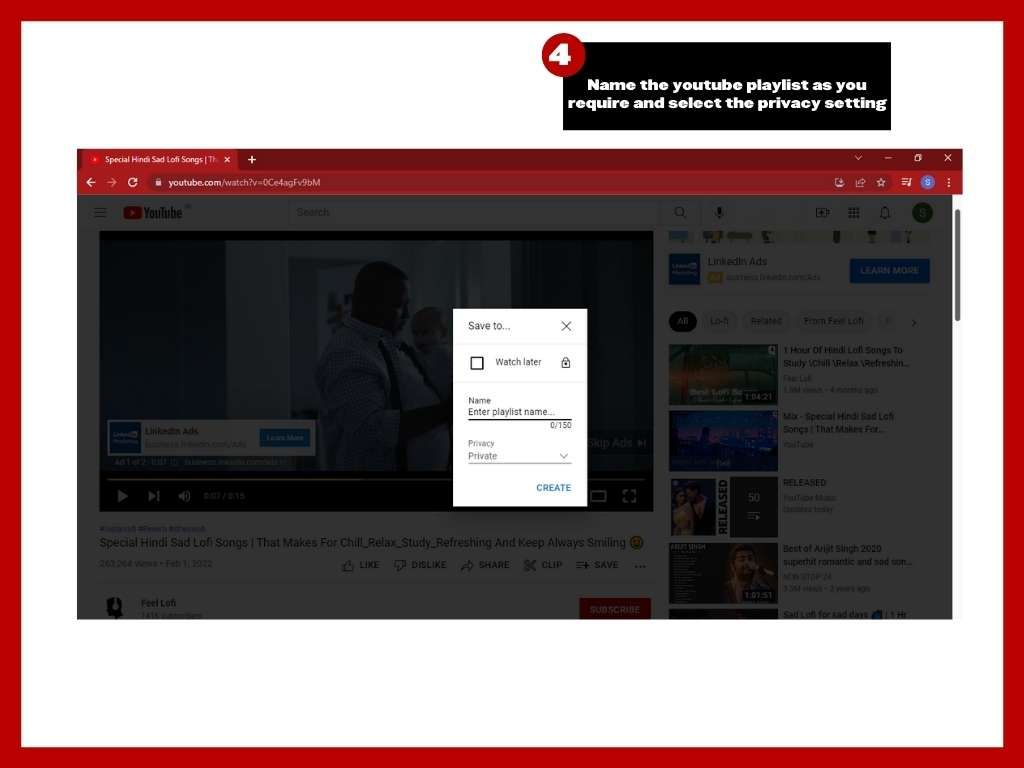 Step 5. Save
To add more videos to the playlist, you have to save and tick the playlist of your choice.