User Guide
How to delete a YouTube channel ?
Mar 8, 2022
3 min read
Parvathy Nair
It's hard to even think of a time we didn't have youtube around, we spent hours on youtube from seeing funny videos, making playlists and whatnot, and youtube as a profession has taken off quite well too. Today almost anyone can easily create a youtube channel and start their dreams of being a youtube content creator.
Being a youtube creator is swell and all, but what if you want to delete your youtube channel, maybe you have enough of it, or perhaps you find something you are better at whatever the reason, we are here to help and deleting your youtube channel is not that difficult as it seems, so let's get into it
How to delete a youtube Channel
Step 1. Log in
You want to log into the account you want to delete on YouTube using a web browser.
Step 2. Settings
On the left side panel of the youtube homepage, scroll down and click Settings.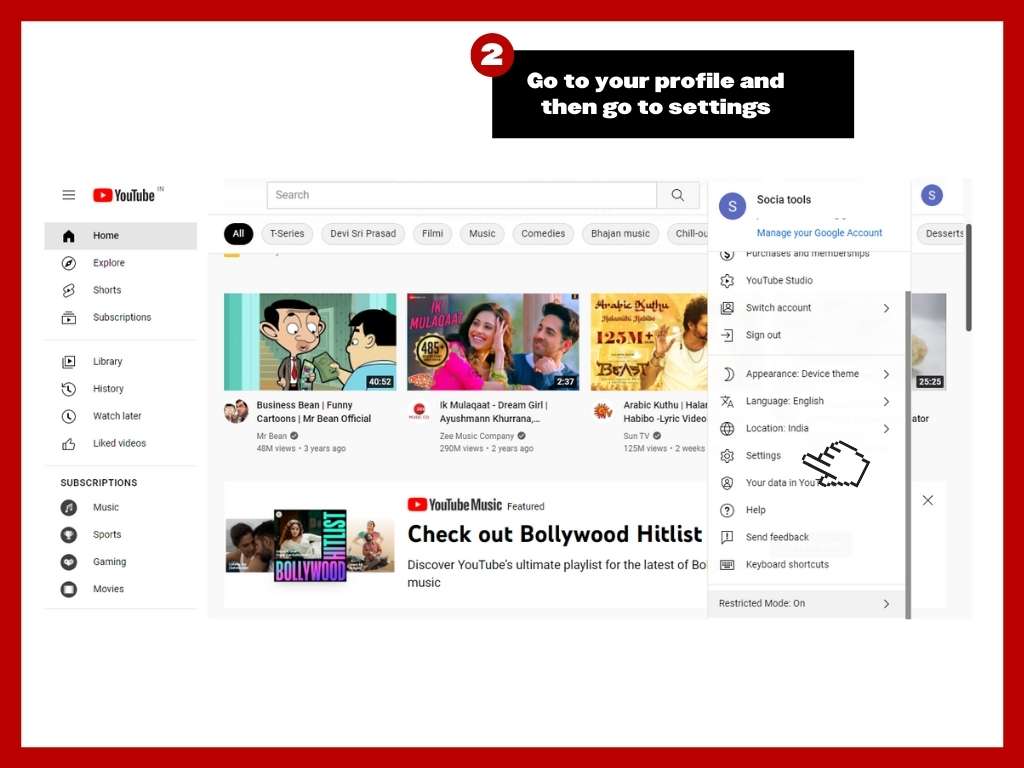 Step 3. Advanced settings
Go to Your channel section of the Account tab of the Options menu click the View advanced settings option.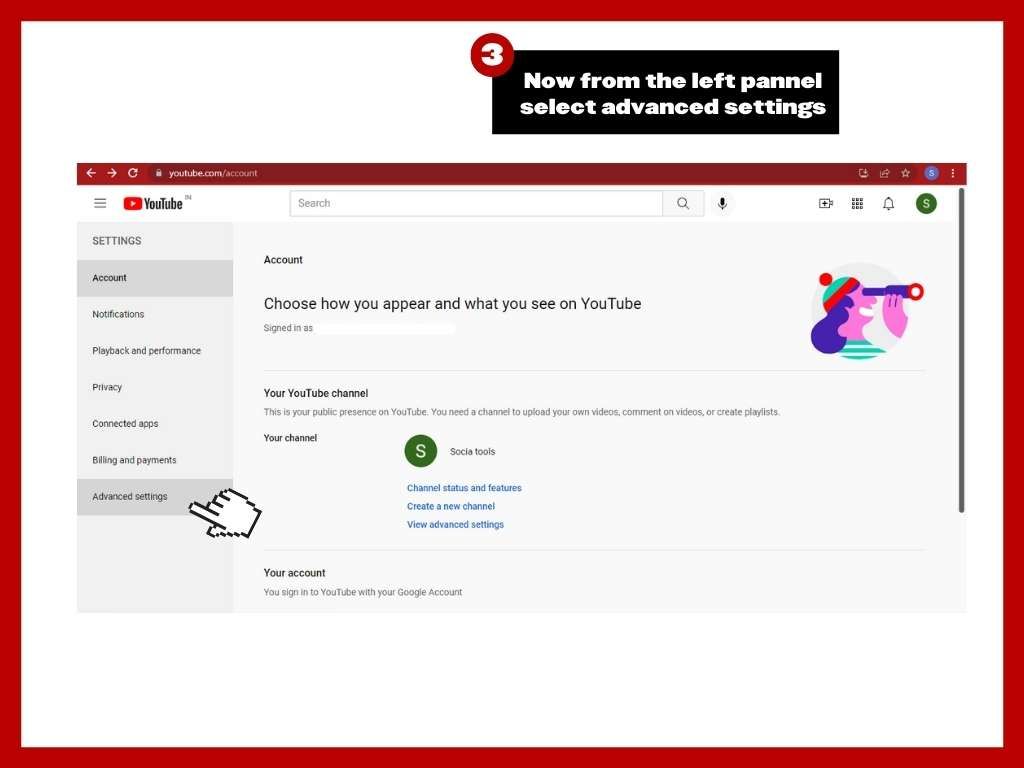 Step 4. Delete Channel
Select Delete Channel from the drop-down menu. Then you have to enter your credentials for confirmation of the account.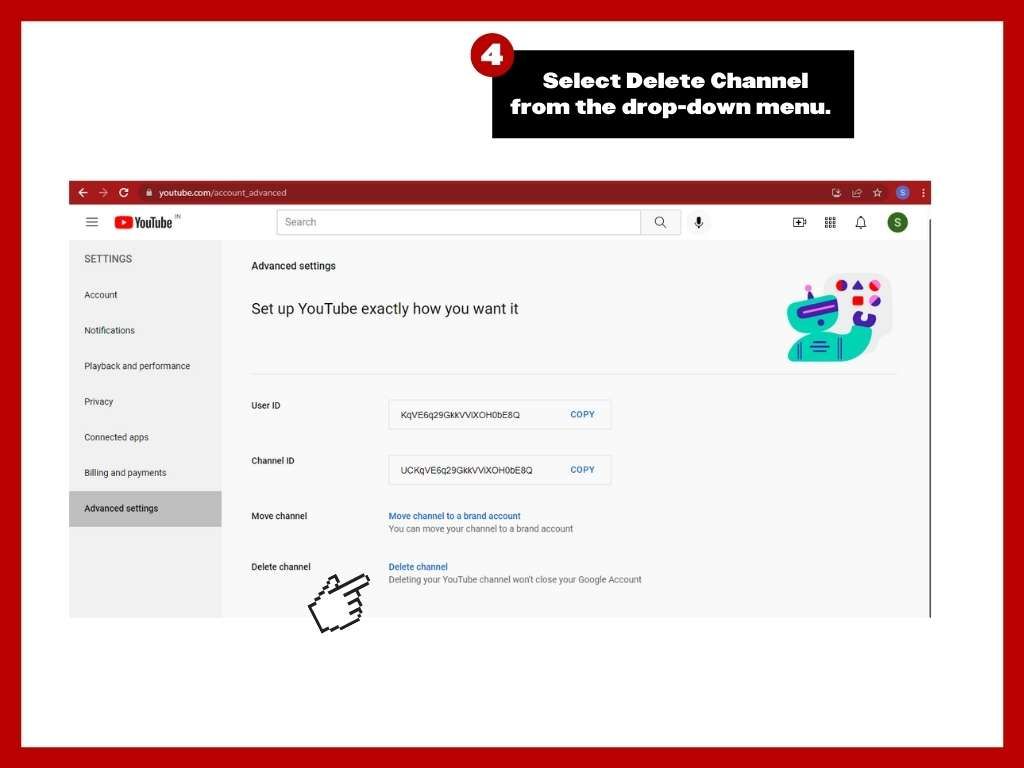 Step 5. Hide or Delete
There are two options that YouTube offers that you can choose from on the next page: You can either select the option: I want to hide my content, or I want to erase my stuff permanently. Select your preferred choice.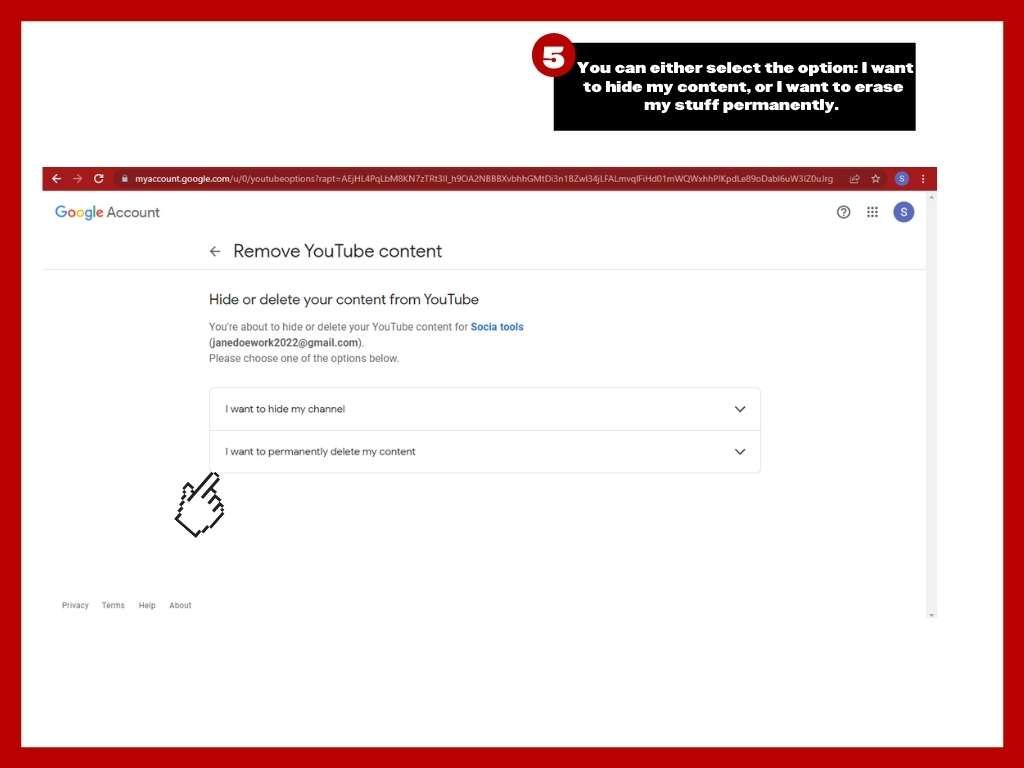 Step 6. Materials Deleted
A drop-down menu will appear; this lists the items that will be permanently erased or hidden. To proceed, tick all of the boxes before clicking the blue Delete My Content or Hide My Content button.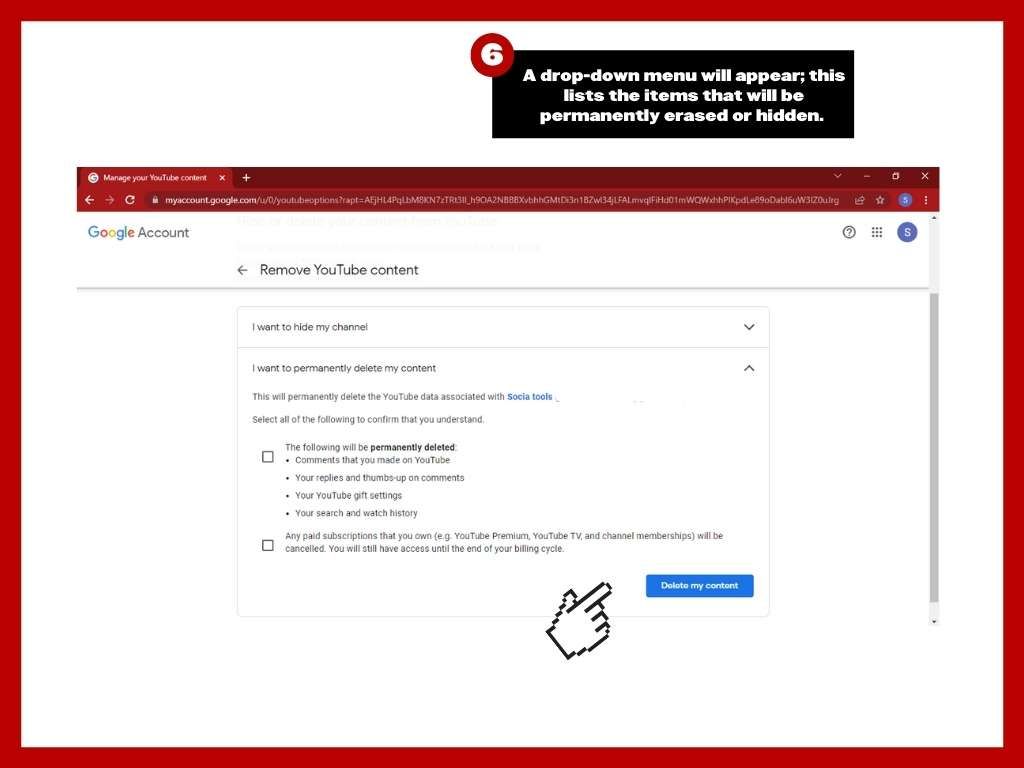 Step 7. Confirmation
You'll see a pop-up box asking you to confirm whether you want your information hidden or erased.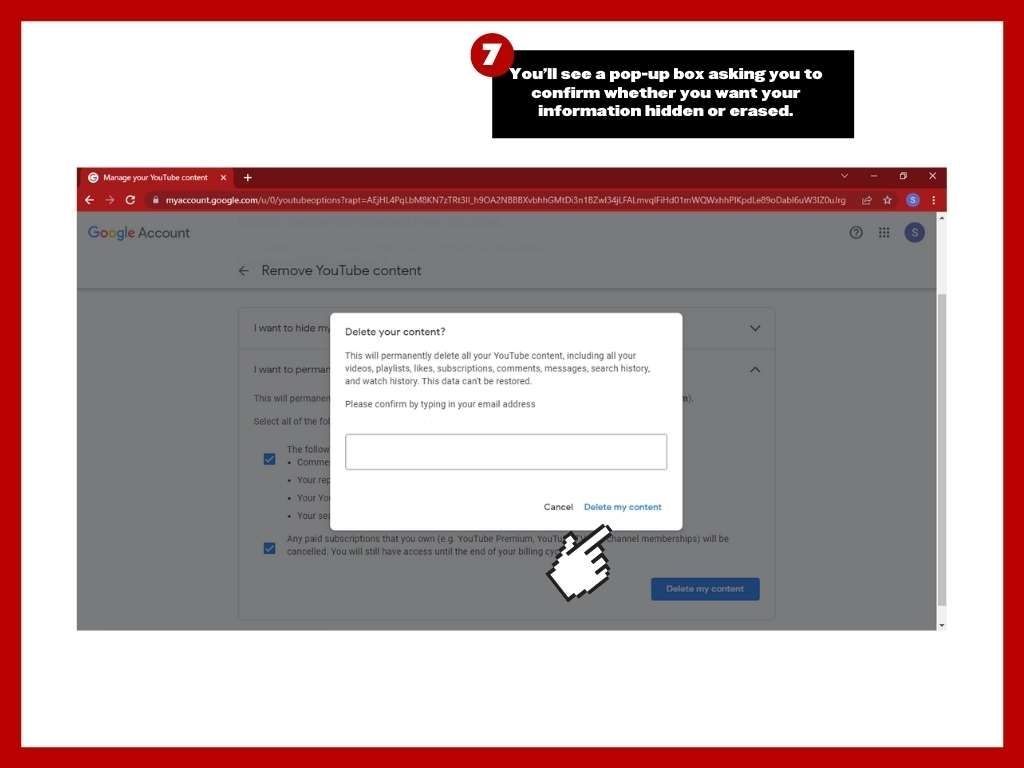 Step 8. Delete
Click the Delete or Hide My Content option once more. The URL and content will not be further visible, and your channel will be removed after you click the final button.