User Guide
How to clear your YouTube history ?
Mar 8, 2022
3 min read
Parvathy Nair
Most of you might have heard the saying "The internet never forgets", and, indeed, everything you do online is kinda recorded one way or the other. And YouTube is no different; as soon as you start watching YouTube videos, YouTube keeps the things you watch so as to show you things that you would find interesting in the future. So if you want to limit the information about your browsing habits, learning how to delete your YouTube history is an excellent place to start. In this piece, we are going to talk about how to delete your YouTube history from your PC, mobile and a couple of bonus ideas. So let's get into it.
How to clear your youtube history on your PC
Step 1: Google account
The first thing is to make sure you are logged into your Google account and then go to YouTube from your browser.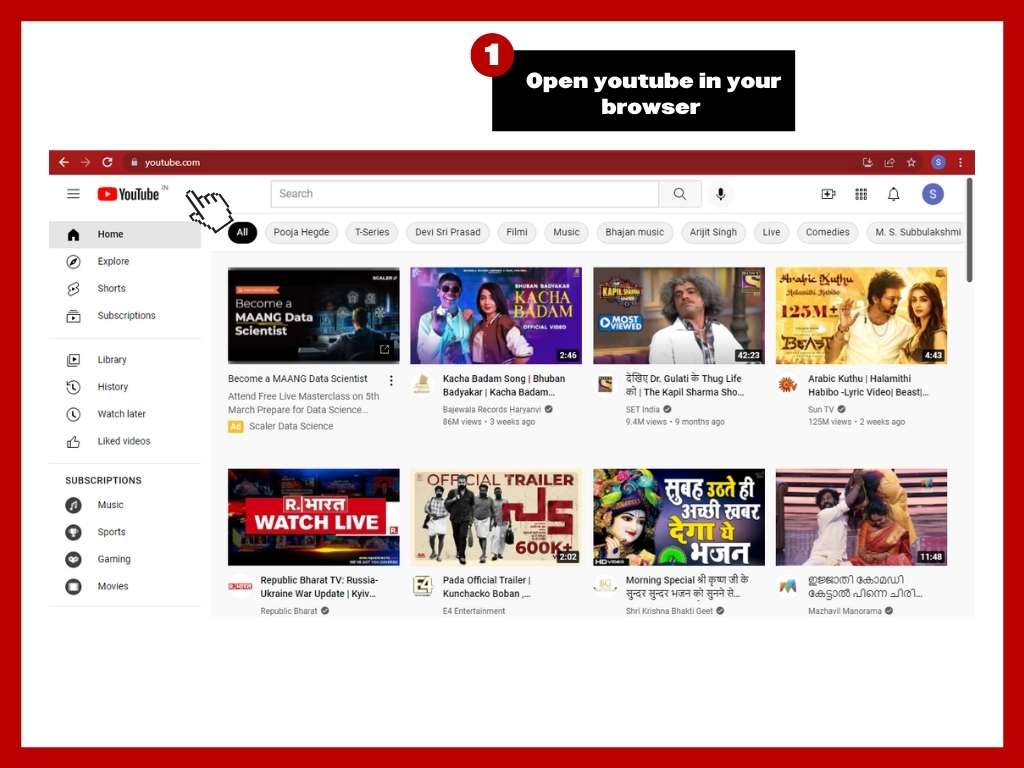 Step 2: History
On the left side panel of the YouTube homepage, you can see the History option, which takes you to the youtube history page.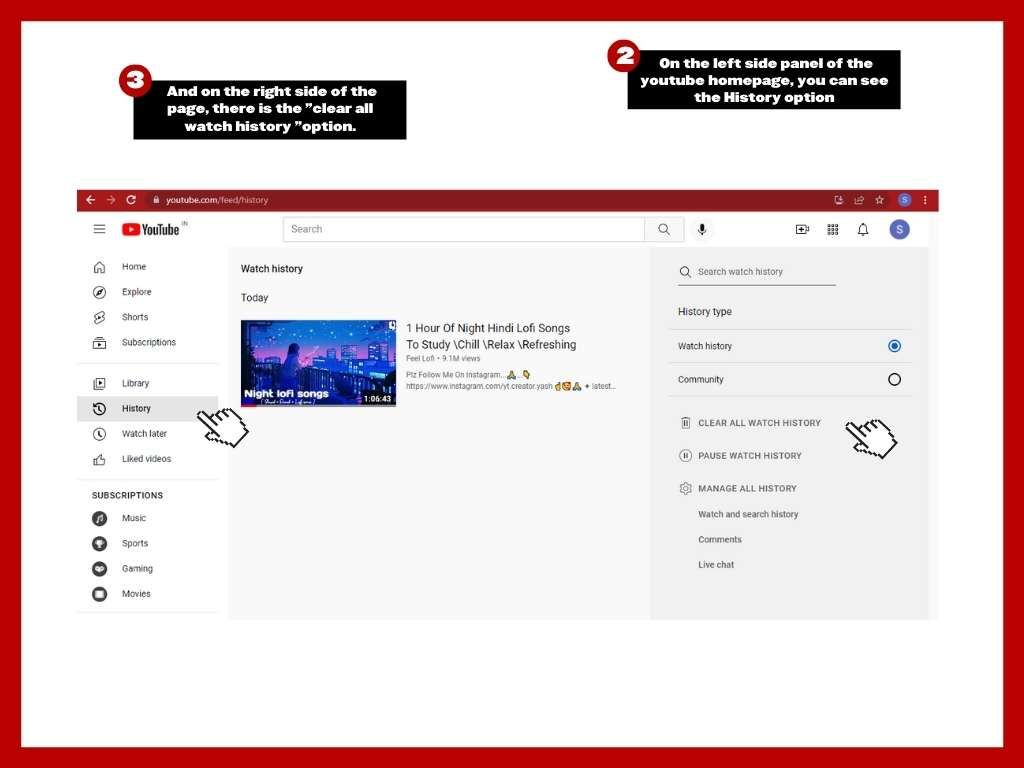 Step 3: Clear all watch history
And on the right side of the page, there is the "clear all watch history "option.
Step 4: Confirmation
A confirmation pop up box appears; you can proceed to tap on "Clear watch history", and then the deletion process is complete.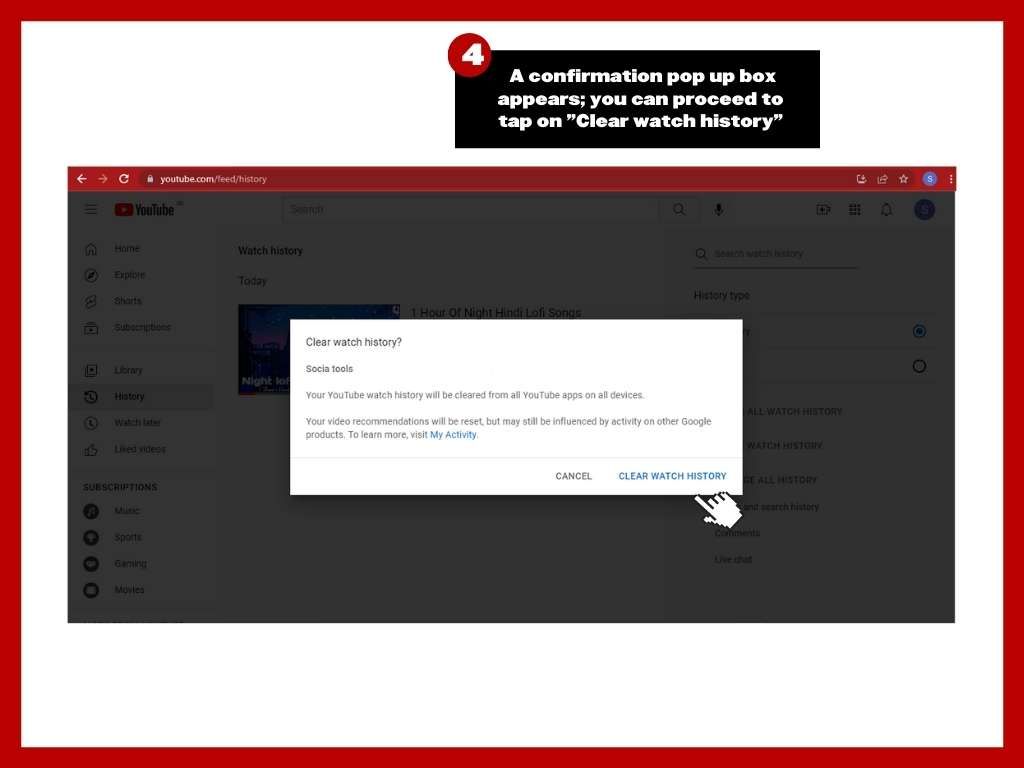 How to clear your youtube history on your phone
Step 1: Open Youtube
This is kinda obvious, but the first thing you have to do is open youtube.
Step 2: Profile
Now go on over to your profile picture
Step 3: Settings
Now go to the setting options, and after that, tap on the History and privacy option.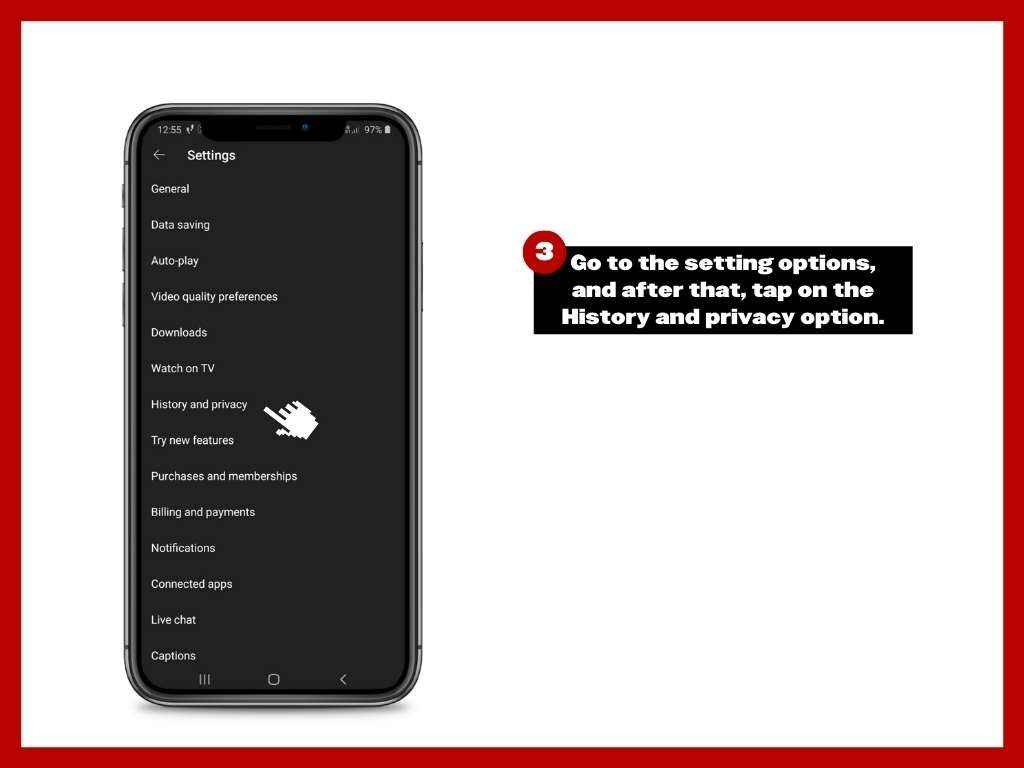 Step 4: Clear watch history
Tap on the clear watch history option, and then a pop confirmation box appears and then confirm to delete the History.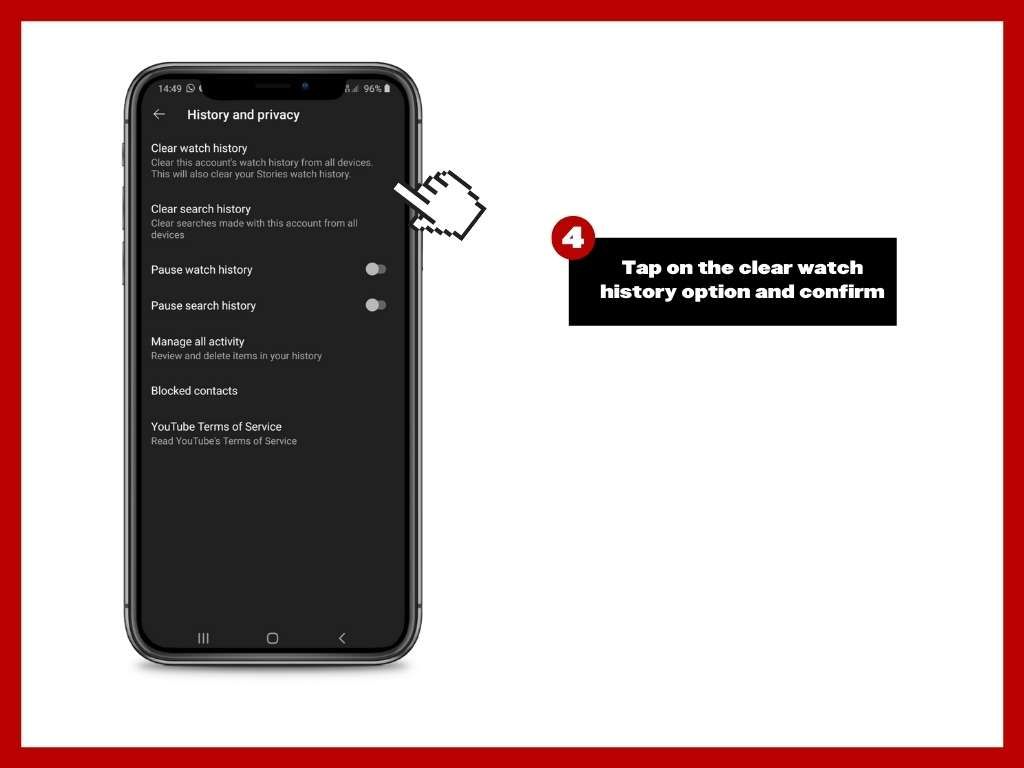 Bonus tips
Incognito Mode
If you do not want to bother to be deleting you're your YouTube search history, you can always use the incognito mode on google, and the search history would not be recorded.
Steps for clearing Individual pages
To begin, press the Search button. Tap and hold the History symbol next to a suggested search result. Then, on the pop-up, select Remove.