User Guide
How to change your YouTube channel name ?
Mar 8, 2022
3 min read
Parvathy Nair
When you name your YouTube channel, you need to make sure it fits your personality and the type of content you want to put out to the world, whether it be makeup, gaming and whatnot. In the YouTube universe, your name is your brand, and it carries weight. A great example is Nikki tutorials on how she made a brand out of her name. So, in the end, I am saying that your name holds value, and somewhere along the road of your YouTube journey, if you want to change your YouTube channel name, it's not that hard. And we are here to help you.
How to change your YouTube channel name on your PC
Step 1. YouTube
The first step is to go to www.youtube.com and then log in to your account
Step 2. Profile
Now you have to choose Your channel from your profile in the top-right corner.
Step 3. Channel
Now proceed to go to to your YouTube channel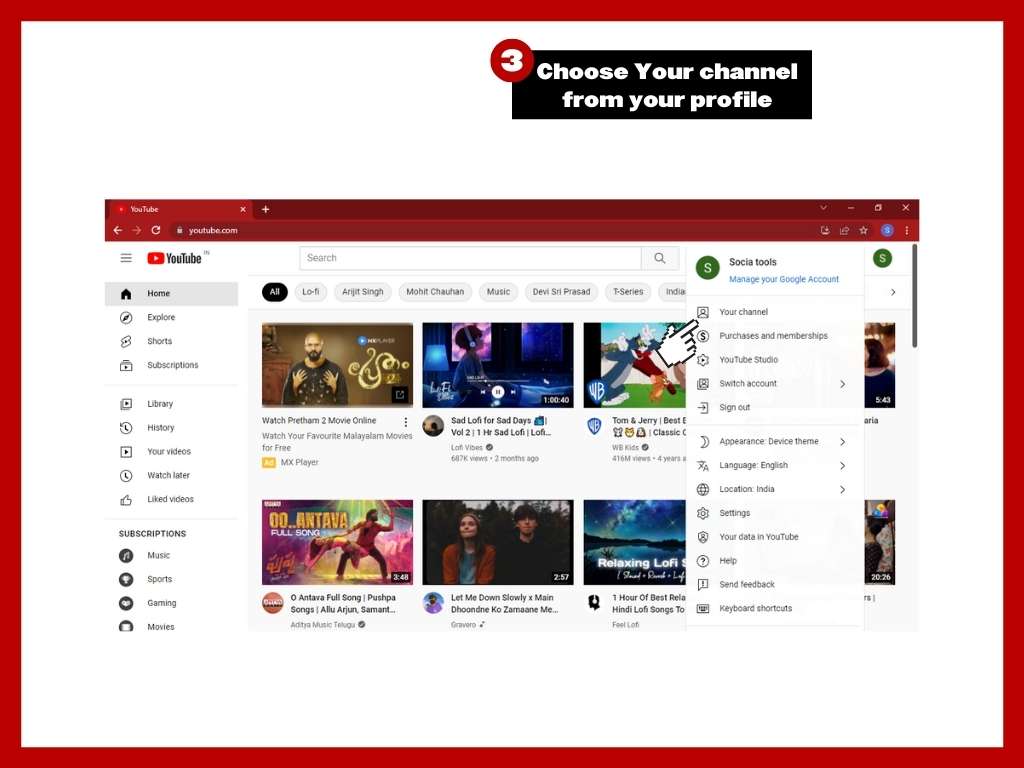 Step 4. Customize
Then click on the Customize Channel button in the blue bar.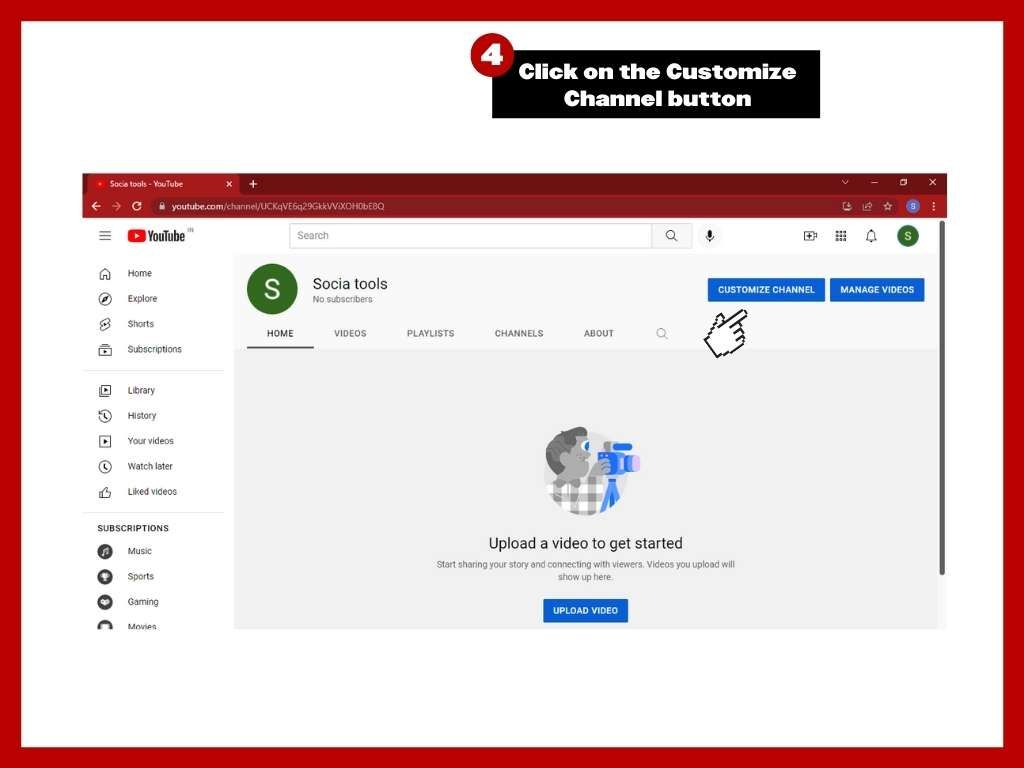 Step 5. Basic info and Edit
Go to the Basic Information tab. Next to your old channel name, click the Edit symbol, the one that looks like a pencil.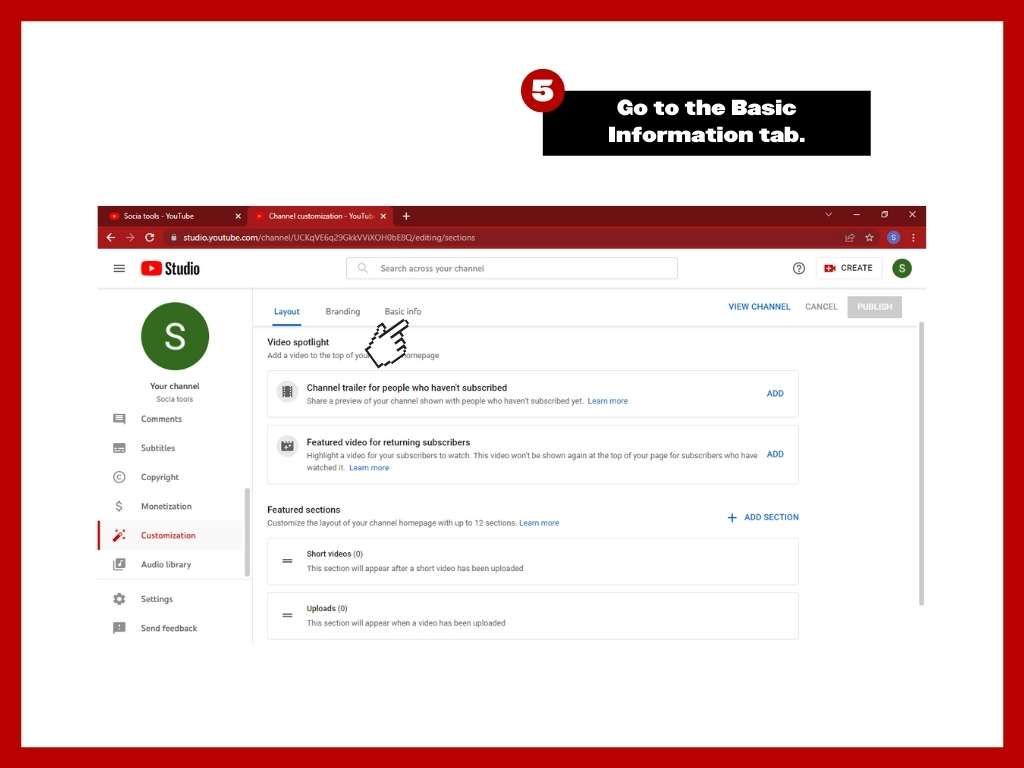 Step 6. New Name
In the text box, type in the new name of the channel.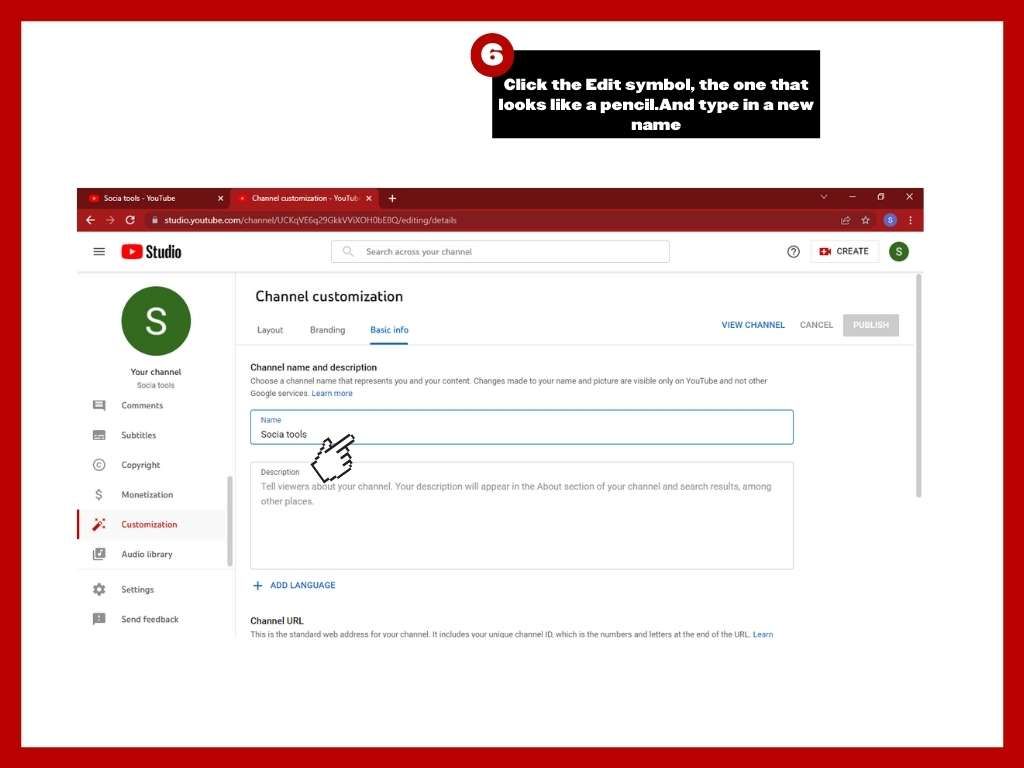 Step 7. Name Change
And to finally change the name of the channel, click the blue Publish icon in the top-right you can only change your name 3 times in 90 days.
How to change your YouTube channel name on your Phone
Step 1. YouTube
Go to your Phone and then find your YouTube app on your Phone
Step 2. Profile
Go to your profile icon. It's on the top right corner
Step 3. Channel
Now to your channel and then go to edit channel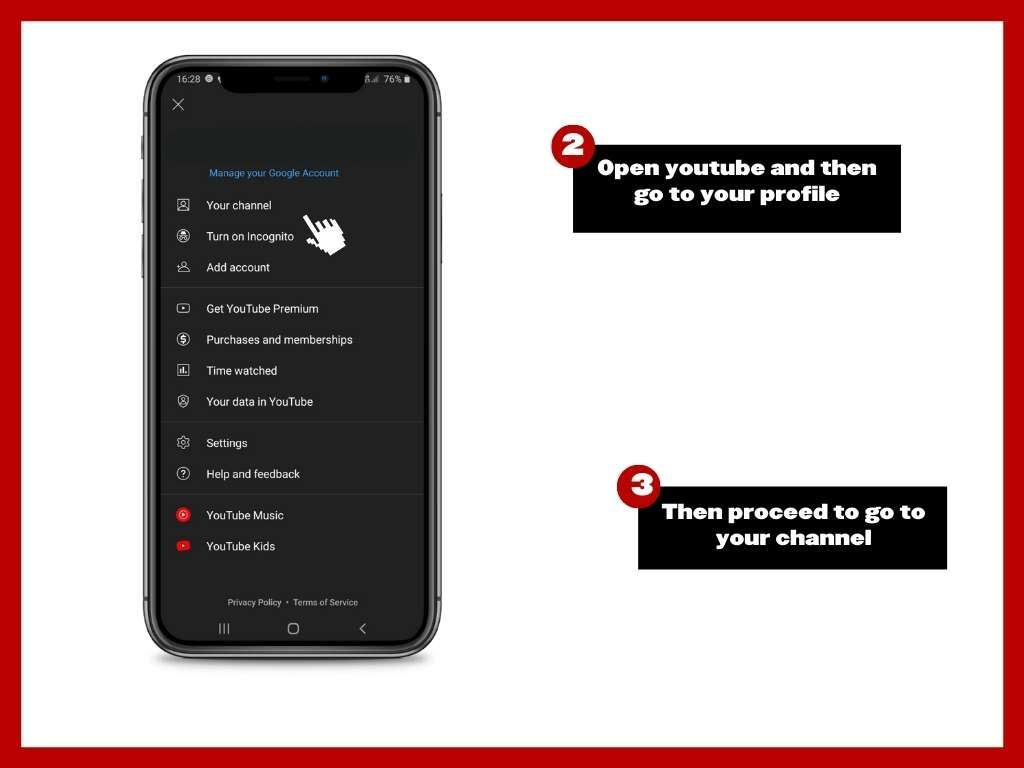 Step 4: Edit
Now there is an edit icon that looks like a pencil and then types in the new name you want and selects tick mark or ok